Sign Up

for

New Styles!

Be "in-the-know" when we add new styles of Nordic Ware to our website! Simply sign up and we'll notify you.

VIP.Zappos.com respects your privacy. We don't rent or sell your personal information to anyone.
About Nordic Ware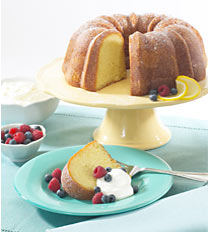 Founded in 1946, Nordic Ware® is a family-owned, American manufacturer of quality cookware, bakeware, microwave and barbeque products. Nordic Ware® prides itself in providing long-lasting products that will be handed down through generations.

Perhaps best known for the Bundt Pan, Nordic Ware® was also a pioneer in manufacturing microwave cookware. Today, Nordic Ware® offers an expansive selection of microwave accessories. In addition, Nordic Ware® produces top of the line conventional cookware, ovenware, bakeware, indoor/outdoor cookware and specialty kitchenware.

Nordic Ware® is also a recognized leader in industrial coatings. Their extensive finishing technology and history of quality, innovation and consistency makes Nordic Ware® products virtually peerless.

From cake pans to omelet pans, Nordic Ware® cookware can be found in 2 out of 3 American households. And Nordic Ware believes the kitchen should be a fun place to be and where creativity reigns supreme. That's why Nordic Ware® offers some of the most interesting cake pans in the industry. Choose from beloved cartoon characters to locomotive-themed cake pans. The possibilities are endless.

Professional results are easier to achieve when the proper equipment is used. From muffin pans to cookie sheets, you can be assured of a top quality product that will stand the test of time. Trust a tradition of innovation and quality craftsmanship. Trust Nordic Ware®.
Shop Nordic Ware by Category
Free Shipping Both Ways · 24/7 Customer Service · 365 Day Return Policy